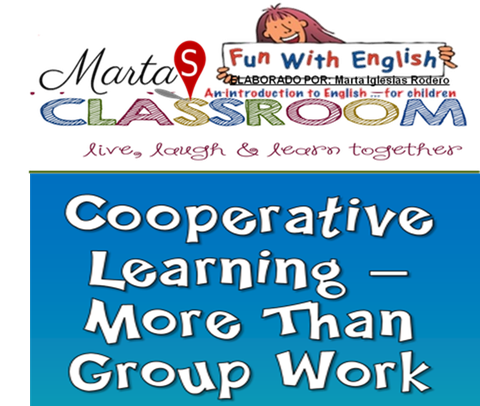 CON ESTAS CANCIONES REALIZAMOS DIFERENTES ACTIVIDADES Y RUTINAS DENTRO DE NUESTRA CLASE Y NOS ENCANTA.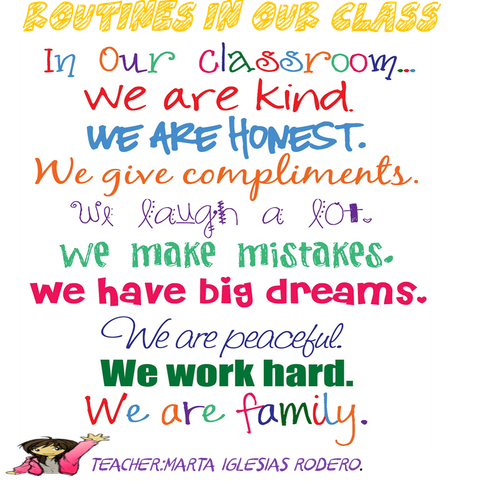 CLASSROOM RULES
RISE MY HAND!!!
WE CHECK OUR RULES: "WE HAVE QUIET CRITTERS"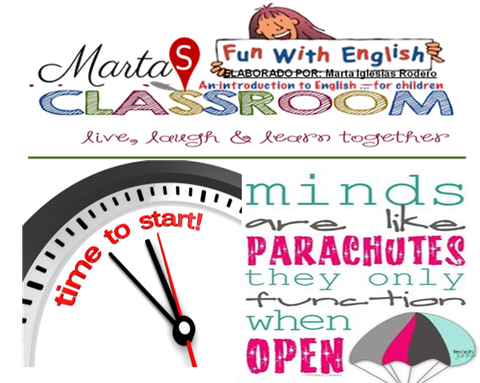 WE ARE VERY POLITE SO WE SAY HELLO AND ASK HOW WE ARE.

GET READY TO START

WE ARE  MONITORS: READY TO START.


WE HAVE A TIME TO FINISH THE ACTIVITY




WE KNOW WHEN FINISH THE CLASS WHEN WE LISTEN THIS SONG: TIDY UP TIME

WE BACK TO OUR SPANISH TEAMS:
3 YEARS :SECOND TERM
OR
3 YEARS :FIRST/SECOND TERM
4 YEARS:FIRST/ SECOND TERM
4 AND 5 YEARS: SECOND TERM
OR
5 YEARS: FIRST/SECOND TERM


WE SAY GOODBYE: FINISH THE CLASS